2016 was full of fun adventures! Here are some of the highlights…
In February, my work took me to Tucson, Arizona. I went out and explored Saguaro National Park every day, and ate lots of great ethic food (Tucson is teeming with great restaurants).
I wrapped up work in Tucson, then headed to Phoenix where I picked up a couple of my girlfriends at the airport. We headed north, spent the night at the trailhead, then descended into Havasu canyon. We spent 3 days exploring the glorious waters of Havasu and only encountered a handful of people down there…February is definitely a great time to visit this area.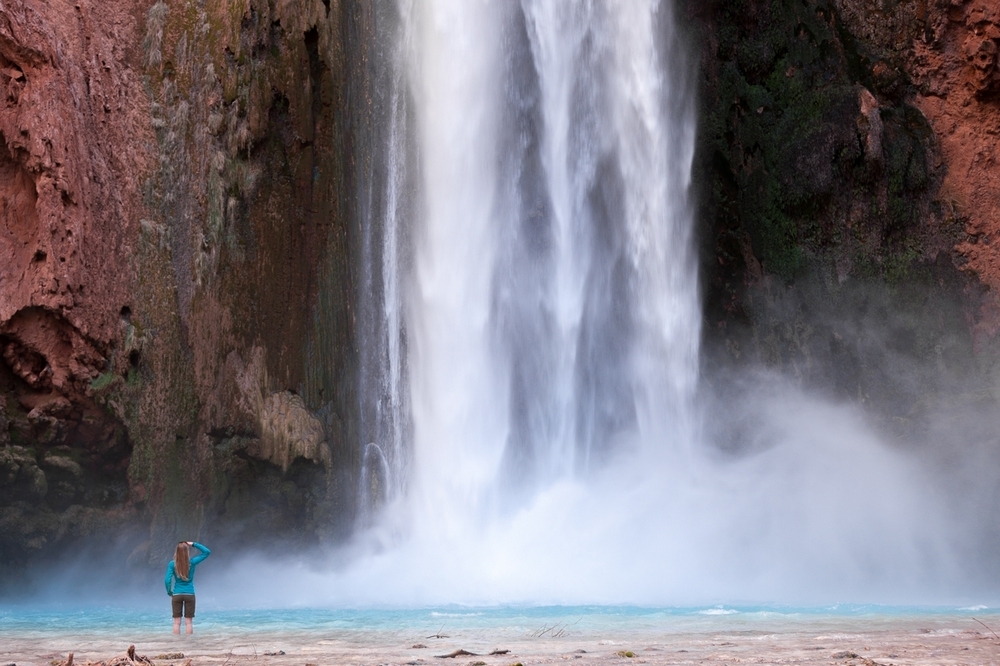 We also celebrated Alaina's birthday in the canyon…complete with a candle in the oatmeal!
We visited family in Sanibel, Florida at the end of February, and I got to watch my nephew play in the ocean.
In honor of International Women's Day in March, the women of City Star Brewing (the brewery I work for), collaborated on a special beer…a tart cherry Gose.
Later in March, I did maternity photos for this beautiful mama. Her son, Jackson, is already growing up to be an adventure stud!
In April, my sister, my nephew and I went camping in Moab and Fruita. We pushed the limits of a baby in the car, learned that sweet ukulele tunes go a long way and stopping for a hike up to Hanging Lake is always a good idea.
In May I got engaged! Aaron I went camping in the San Rafael Swell area of Utah, and he popped the question. We camped at a spot overlooking the Little Grand Canyon and watched the moon rise (do you see it?). Also pictured here is our sweet truck-camping rig…because I'm really proud of it.
In June I captured this wonderful couple's wedding…and almost passed out over excitement at the light that came over the wedding. Really though, look at that light!
At the end of June, I road-tripped to Weiser, Idaho for a music festival. I drove back with one of my best friends and discovered Stanley, Idaho. There are few places I have seen with such incredible beauty. Stanley holds a special place in my heart (you would know based on the number of souvenirs I brought back from there).
On the drive back from Idaho, Anna and I stopped at Craters of the Moon National Park…that place is crazy and weird…and I love it.
…then we spent the night in Grand Teton National Park. We found some peace by a river before heading home.
In July, Aaron and I spent a few days backpacking around Mount Zirkel Wilderness in Colorado. Lots of fishing and hiking was involved (of course!) and we got to eat our first homemade, freeze-dried backpacker meals! They were delicious…though the eggs still need some work.
At the beginning of August I photographed a wedding in Philadelphia…in a planetarium. Need I say more?
In August, Aaron and I went backpacking in the Wind River Range in Wyoming. I hope these photos can somewhat depict the beauty of this area, because I can't put it into words. We are already planning our return to this area in 2017, but probably to tie the knot this time.
Aaron and I spent 2 weeks traveling around Belize and Guatemala in September. We did plenty of jungle exploration and found a new interest…caving!
Fall in Colorado. Here's a shot from just below Long's Peak.
In October, one my best friends and I celebrated our birthdays with a good old fashioned road trip to Utah. We ate lots of bacon and an entire cake…but we hiked a lot. Ideal, in my book.
In November I hiked to Ouzel Falls in Rocky Mountain National Park…and found a pot of gold!
Later in November I witnessed the Supermoon rising beyond some corn fields in Berthoud, Colorado.
After Thanksgiving, we visited some friends in Cape Elizabeth, Maine. This photo was taken in the morning, when it was burning cold and incredibly foggy…and dreamy.
Most of these photos were shot for personal projects, though I also had a number of amazing clients that I had the pleasure of working with over the year. With two trips already in the works for January, 2017 is gearing up to be an even more adventurous, exciting year!
Happy New Year, everyone!
Emily